< !DOCTYPE html PUBLIC "-//W3C//DTD HTML 4.0 Transitional//EN" "http://www.w3.org/TR/REC-html40/loose.dtd">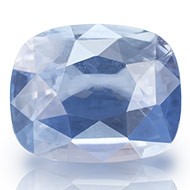 One of the fastest and most powerful gem stone out of the Navratnas lot, Neelam Stone is considered as the gemstone for the karmic planet of the whole solar system, Saturn. Usually it is referred as the birthstone of those associated with the zodiac Capricorn or those who are born in the month of September. However, being a protective and touchy stone, it is really important to test the suitability of the gem stone with your body because if doesn't suits you then while you would be expecting miracles, you will come face to face with sheer disaster. If you want to know more about the ways through which you can check if Neelam stone suits you or not, then continue reading ahead!
1. Buy a pure stone!
Once you wear a fake synthetic blue sapphire stone, a series of calamities will follow you including bad health, accidents, wealth
…
Read the rest